---
Agricultural versions of the AN-2
---
Photo Gallery G Ag versions of AN-2
All ag air services in theformer Soviet Union were provided by a huge government-owned enterprise
which used the Antonov An-2 planes. The prototype of the An-2, designed to a specification of the
Ministry of Agriculture and Forestry of the USSR, made its first flight on August 31, 1947.
In 1948 the aircraft went into production in the USSR as the An-2, with a 746 kW (1000 hp)
ASh-62 engine, which is a 1000 horsepower version of a Wright R-1820 Cyclone.
By 1960, more than 5,000 An-2s had been built in the Soviet Union.
License rights were granted to China, where the first locally-produced An-2 was completed in
December 1957, as the Yunshuji-5 or Y-5. Limited production still continues in China.
Since 1960 continued production of the An-2 has been primarily the responsibility of PZL Mielec
(Poland), the original license arrangement providing for two basic versions: the An-2T transport
and An-2R agricultural version. The first Polish built An-2 was flown on October 23, 1960.
Mielec has since built more than 11,950 An-2s for domestic use and for export to the USSR (10,427),
Bulgaria, Czechoslovakia, Egypt, France, the then German Democratic Republic, Hungary, Iraq,
North Korea, Mongolia, Netherlands, Nicaragua, Romania, Sudan, Tunisia, Turkey, the UK,
Venezuela and Yugoslavia. They include 7,777 An-2Rs.
In 1989 AICSA of Colombia assembled two An-2s from kits supplied from PZL Mielec via Pezetel.
The ag air spray business nearly collapsed in mid-1990s in the former Soviet Union countries due to
numerous economy-related reasons, and much of the market was taken over by ground application providers.
Now aviation comes back into business, as the demand for ag air services is growing.
This is a market for several hundred ag planes to be filled from nearly scratch, as next to all old Antonov-2
planes and Mil-2 helicopters used here before are now grounded for technical reasons and because of their
low efficiency. Since 1998 the situation of the economy in the former Soviet Union and in particular in the
Ukraine has started to improve, and an increasing number of farmers are now able to pay for air spray services.
Now that the legendary An-2 biplane which earned the nickname "Annoushka" and Mi-2 helicopter are going
away into history and museums, who comes in to fill in the market?
Several development projects of locally manufactured ag planes are also under way in Russia.
Antonov Design Bureau (Kiev, Ukraine) has done the upgrade of the An-2 plane by fitting to it a Russian
1,430 hp turboprop engine TVD-20. The rebuilt plane is designated as Antonov-3.
The upgrade increased its payload up to 1,800 kg. The flight deck is manned by one pilot instead of two in
An-2. The An-3 received its type certificate from the Interstate Aviation Committee on August 31, 2000.
It is also produced in an agricultural version, but there are only a few firm orders for it at this stage.

---

The AN-2 Agricultural version can be configured as a duster or as a sprayer.
The stainless hopper can hold 1600 kgs or 1350 liters.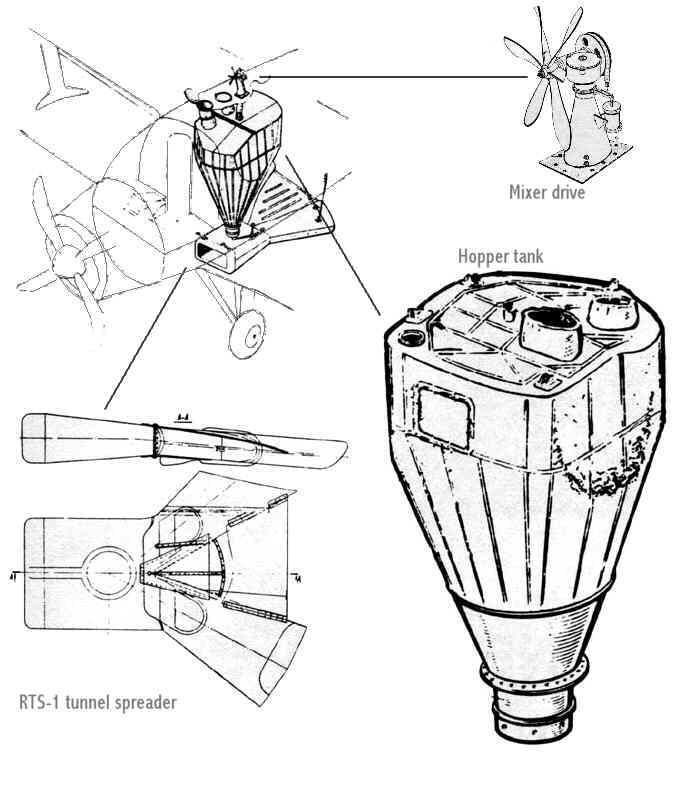 Dusting equipment installation in Antonov AN-2 Agricultural version.
Filling the hopper. The dust spreader.

---
Sprayer versions:
---

As a Sprayer, the AN-2 can be configured in three variations. The hopper can be filled
with 1350 liters of liquid chemicals or with water to be mixed with highly toxic chemicals
carried in an auxilliary 8 liter suction tank.

Pipes and spray nozzles are suspended from the lower wing. A propellor driven sprayer
pump is suspended under the belly of the aircraft.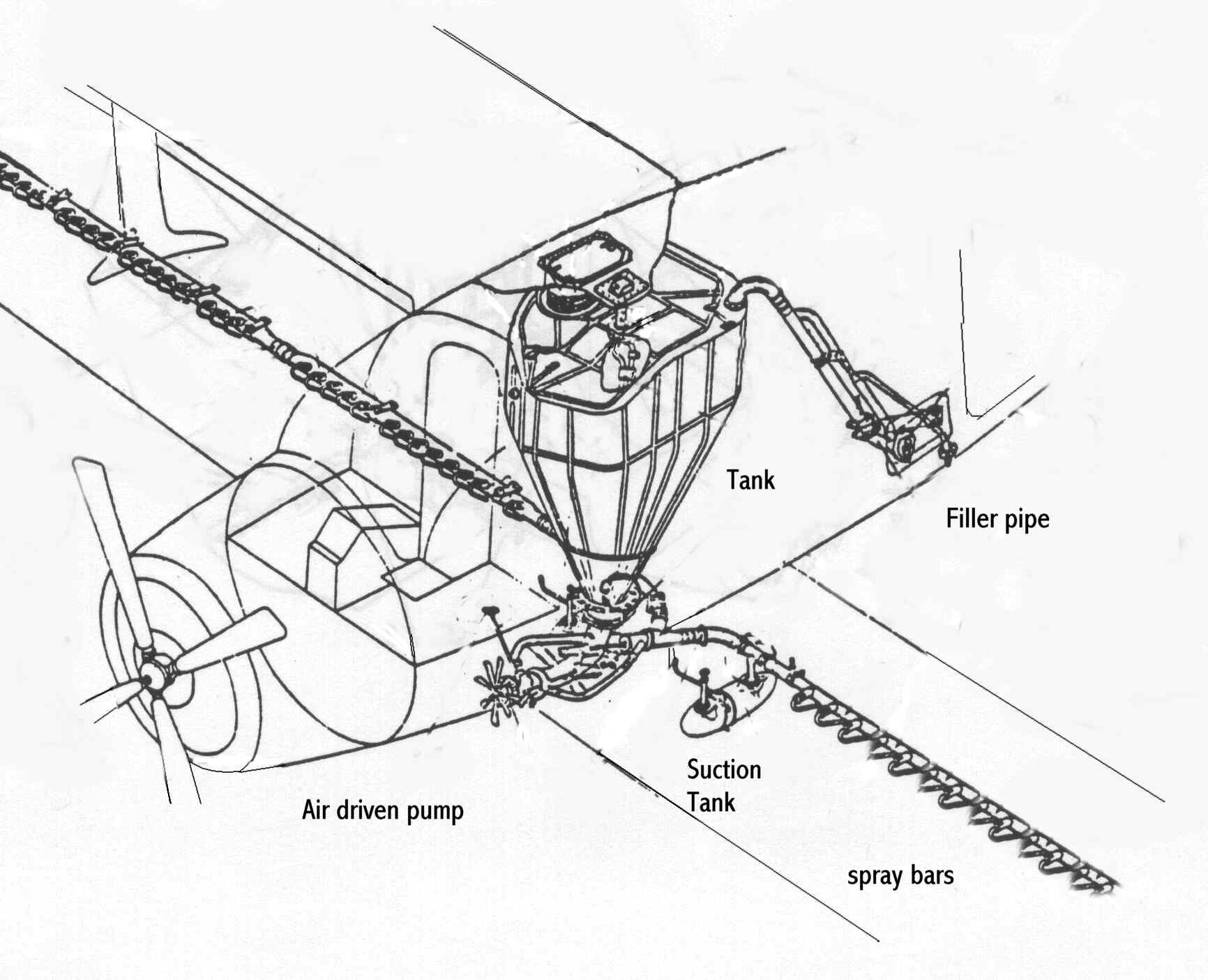 Sprayer equipment installation.
---
A Fire bomber variation
---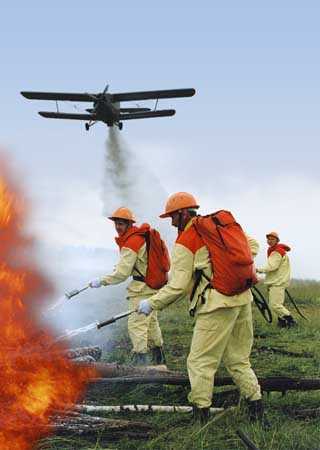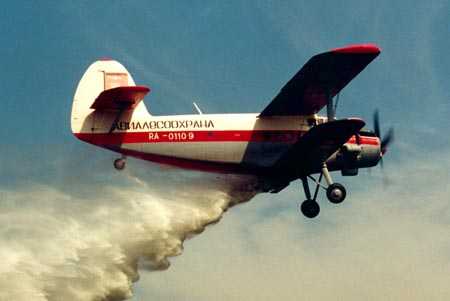 ---